Advocacy for a drought-proof water supply.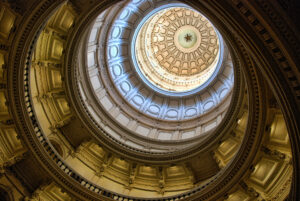 Texas Desalination Association was formed as an advocacy group in order to address changes in desalination policy and permitting required to assure the option of a drought-proof water supply.
In the early days, not much was known about brackish and marine waters, so development opportunities for the public good were limited. Through the leadership, vision and direction of its Board and members, TexasDesal is focused on policy and law-making that will make a difference and adheres to the science and economic common-sense, so needed by Texas communities and their industries.
Your support of TexasDesal translates directly into initiatives with elected officials and government agencies that will result in the intelligent and responsible application of our abundant and sustainable natural resources.
We look forward to your participation!
2017 Legislative Priorities
Below are links to materials that were introduced at Texas Desal Day at the Capitol on March 27, 2017.
Click to download:
PDF of legislative priorities with explanations behind our thinking about issues having to do with brackish groundwater management, the State Water Plan strategies, and more.
PDF of legislative poster series represents a visual representation behind our legislative priorities for 2017.
Legislative Schedule
The Texas Senate Committee on Agriculture, Water & Rural Affairs meetings can be found here: http://www.senate.state.tx.us/75r/Senate/events.php
Texas House of Representative Committee Hearings can be found here:
http://www.legis.state.tx.us/Committees/MeetingsUpcoming.aspx?Chamber=H