JOIN US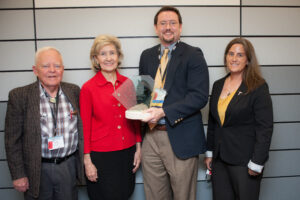 The Texas Desalination Association (TexasDesal) is leading the way for new, drought-proof water supplies for the state of Texas. By joining TexasDesal, you are investing in water security for our state's growing population and economy.
New Membership Deal Ends Oct 2, 2017
Join Texas Desalination Association between now and midnight October 2 for a special deal. Get the details.
Who Should Join?
Our Association members are leaders in water treatment and innovative water supply who are focused on new technologies and proven solutions. They are corporations, municipalities, water suppliers and planners, engineers, environmental scientists, students, and private citizens.
Benefits
When you become a TexasDesal member, you will get access to the members-only area of our website where you will find exclusive news, updates, and information. You'll enjoy special members-only rates for TexasDesal's annual conference, first pick of event sponsorship opportunities, and connections with key elected and regulatory officials who oversee the water use and water recycling industry.
And you'll be moving desal forward in Texas by supporting TexasDesal's work —
Advocating on behalf of desalination and water recycling before the Texas legislature and regulatory agencies.
Educating decision-makers at the state level about the need to incorporate desalination and recycling into long-term water supply planning.
Tracking all Texas and Federal legislation and regulatory activities and potential rule changes that impact desalination, water use, and water re-use in Texas.
Working to streamline state agency permitting processes as they pertain to desalination and recycling water.
Don't miss a single opportunity! Be on the inside for what's happening now!
Select a Membership
Click the description below to purchase your TexasDesal Association Membership. You will be linked to an online payment form for the type of membership you wish to join.
MUNICIPAL MEMBERSHIPS
Population
Annual Dues
Greater than 200,000
$1,500
50,000 to 199,000
$1,000
15,000 to 49,999
$500
5,001 to 14,999
$350
Less than 5,000
$250

Questions on memberships? Contact us.