We are pleased to offer members the opportunity to promote your business or highlight a new product via banner advertisements. Banners are placed under the "Site Advertisers" section of our Home page and Members Only page and are subject to a random rotation, allowing web visitors to see a variety of ads at any given time.
Logos or artwork can be submitted in .jpg, .gif, or .png format at 290 pixels wide x 74 pixels tall.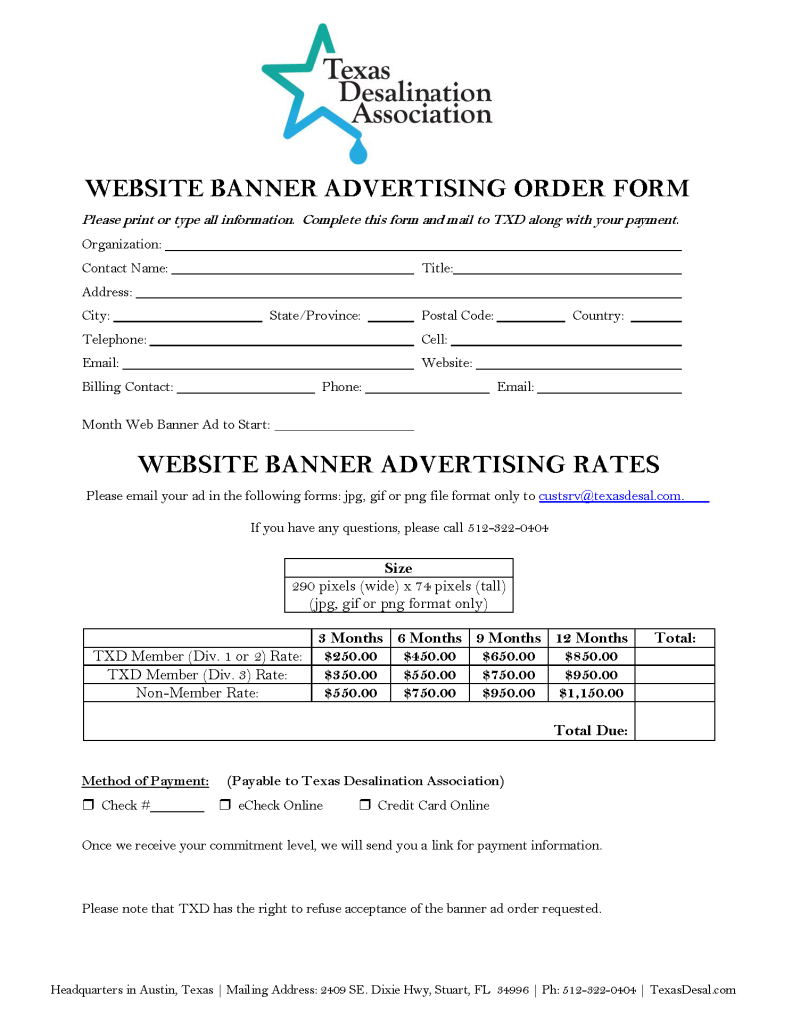 Please note that TXD has the right to refuse acceptance of the banner ad order requested.